Speed Patch is the #1 choice for cargo liner repair around the world.
All major U.S. commercial airlines plus international airlines such as British Airways, Lufthansa, SAS, Japan Airlines, and many others use Speed Patch. The same is true with major shipping companies like FedEx and United Parcel Service.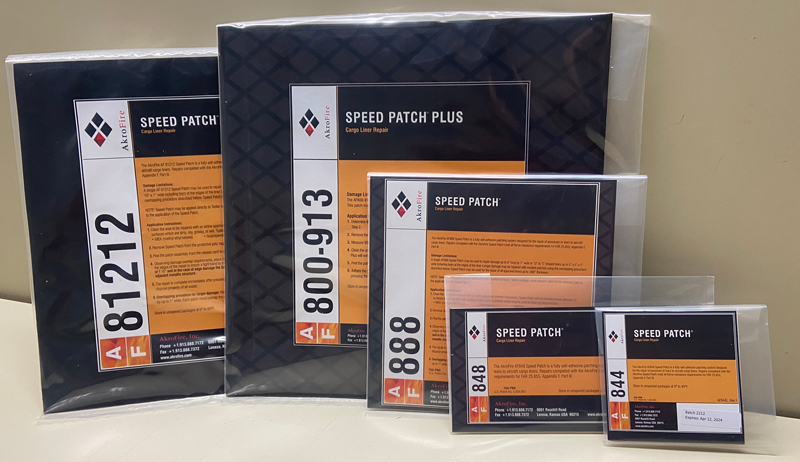 ​AF800 is available in six convenient sizes:
AF844: (4″ X 4″ patch)
AF848: (4″ X 8″ patch)
AF888: (8″ X 8″ patch)
AF81212: (12" x 12" patch)
AF800 – 509 Speed Patch Plus
AF800 – 913 Speed Patch Plus
​Multiple patches may be lapped together to repair more extensive damage.