The Akro name is associated with innovations in insulation for the aerospace industry. Our expertise in FR technology makes us an ideal provider of thermal insulation systems for both OEMs and commercial airlines. If a solution to your insulation needs doesn't yet exist, we'll work with you to create one.
Specialized High Temperature Insulation Products
Akro's high temperature insulation products are primarily developed for the aerospace industry. Typical applications include thermal and fire protection of critical components in the engine nacelle, pylon and APU areas.
Our specialized insulation systems typically consist of rigid composite-based insulation systems or flexible elastomeric systems. The choice of environmental cover materials and insulation media is dictated by the ultimate duty.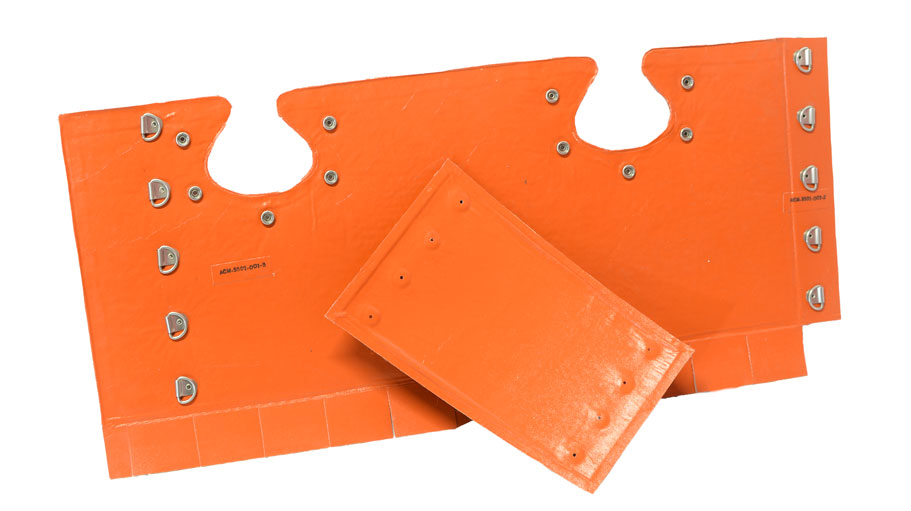 Insulation Raw Materials
Akro selects the highest quality suppliers. In some instances, we work directly with the supplier to custom develop a material to best meet aerospace needs.
We have established favorable supply arrangements with most raw material suppliers, which often allows us to provide product solutions at lower raw material costs than standard industry  prices.
Elastomeric Thermal Protection Blankets
Any shape can be molded to protect components from warm conditions utilizing innovative fastening techniques.